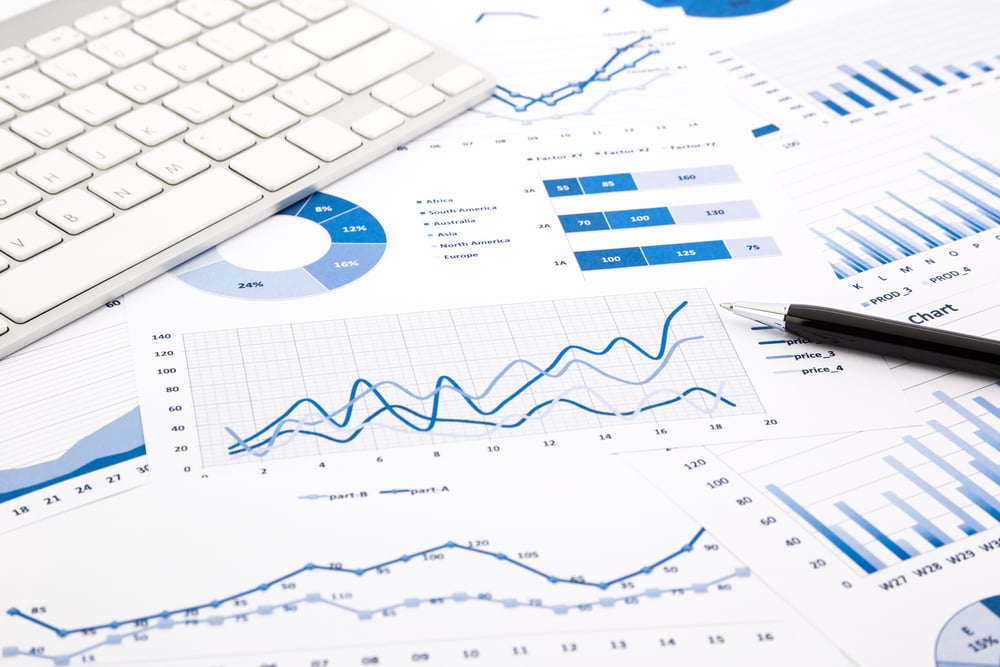 Most of the times business would like to generate reports in different formats to show data in different periods. They might be interested to display each set of data in different fonts, colors with capability of Row expansion. The easiest way to develop those kind of reports is, using TM1 Active Forms. To achieve this functionality using Active Forms, developer should know how to make each data set independent of each other so that none of them have influence of other.
Let's see how to create multiple active forms in single websheet as shown below: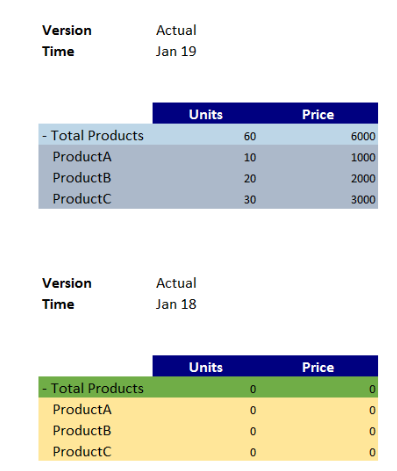 Above both data sets are displayed using Active Forms in single websheet.
When User refresh websheet each of the section still hold its color, font, and data will be retrieved as pointed in data query.
How to do?
In each Active Form functions like TM1RPTFMTIDCOL, TM1RPTFMTRNG and VIEW functions are available. To create multiple Active Forms developer needs to create new set of TM1RPTFMTIDCOL, TM1RPTFMTRNG and VIEW functions and map them. Once mapping of above functions are complete, developer should update VIEW function with new TITLE, TM1RPTFMTIDCOL, TM1RPTFMTRNG, this exercise make each of the active form independent of each other. For each Active Form developer need to take to update TM1RPTROW function to point new set of references. After all above changes once websheet is refreshed, developer should get new active forms which are independent of each other.
Note: TM1RPTDATARNG needs to be unique, if Range of data is different to other data set range or otherwise.
Refer to screenshots for more details.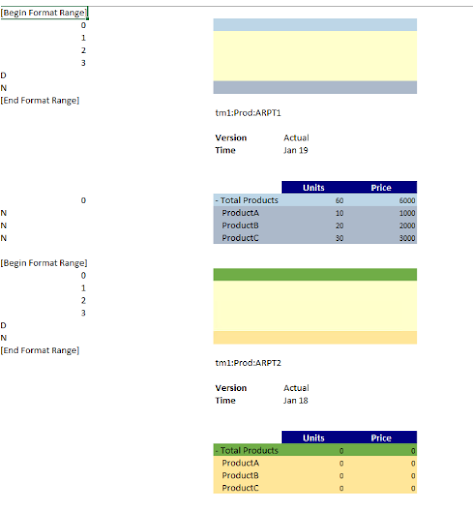 Name Manager of excel shows as below: