IBM Cognos TM1 supported by Planning Analytics is the ideal technology for making Excel-centric budgeting, forecasting, financial reporting and any spreadsheet-based analytical application scale to the enterprise.
IBM's TM1 for Microsoft Excel brings the power and familiarity of Excel to the arena of modern enterprise performance management. Planning Analytics, on the other hand, enables business and financial analysts, line-of-business managers and others to explore and analyse data from a variety of different sources—including IBM Cognos TM1 and IBM Cognos Business Intelligence—without IT support.
Thanks to IBM Planning Analytics, Microsoft Excel users can: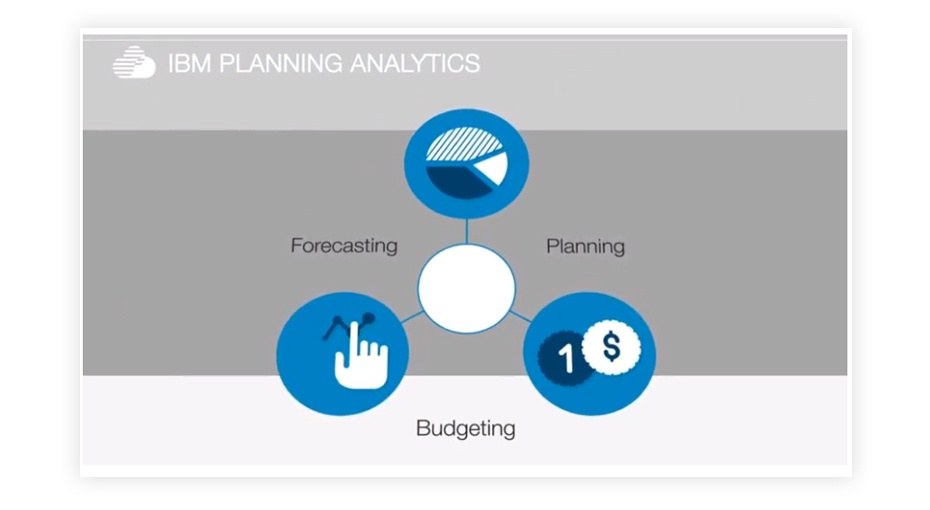 1. Explore and analyse data
Use one add-in to analyse all your data: dimensional or relational, performance management or business intelligence, proprietary IBM data or third-party sources.

Drag and drop members, dimensions and views from the metadata tree of the company's TM1 model directly into spreadsheet columns or rows using the Exploration interface.

Link and refresh planning and operational data sources in the same Excel worksheets, by connecting to Cognos TM1 and Cognos Business Intelligence through a single analysis interface.

Select and filter data, then define layouts to gain a managed view of information through a single, intuitive interface.
2. Systemise data
Use Microsoft Excel capabilities to enrich business scenarios and present results that are easy to understand and reuse.

Create objects in Cognos TM1 models and reuse them in the spreadsheet environment of IBM Planning Analytics.
3. Share results
Publish Cognos Business Intelligence-sourced reports, including new column and row calculations, in standard Cognos reports and dashboards.

Engage teams and individuals from across the organisation for more inclusive and representative decision-making and analysis.

- Deliver analysis results to the processes and people at the front line of the business.
4. Extend analysis capabilities
Extend access to Cognos TM1 data to a broader range of users to improve their decision-making.

Perform flexible analysis and solve business problems using familiar spreadsheet tools and techniques.

Analyse data from different sources and build reports and dashboards without the need for IT assistance.

Build control panels to make it easy to change information in a report with a single click.
If you would like to find out more about IBM Planning Analytics and IBM Cognos TM1 capabilities, give us a call and let's discuss the future of your business.