IBM has been recommending its users to move to Planning Analytics for Excel (PAX) from TM1 Perspective and/or from TM1 Web. This blog is dedicated to clients who have either recently adopted PAX or contemplating too and sharing steps on how to trace/watch TI process status while running process using Planning Analytics for Excel.
Steps below should be followed to run processes and to check TI process status.
1. Once you connect to Planning Analytics for Excel, you will be able to see cubes on the right-hand side, else you may need to click on Task Pane.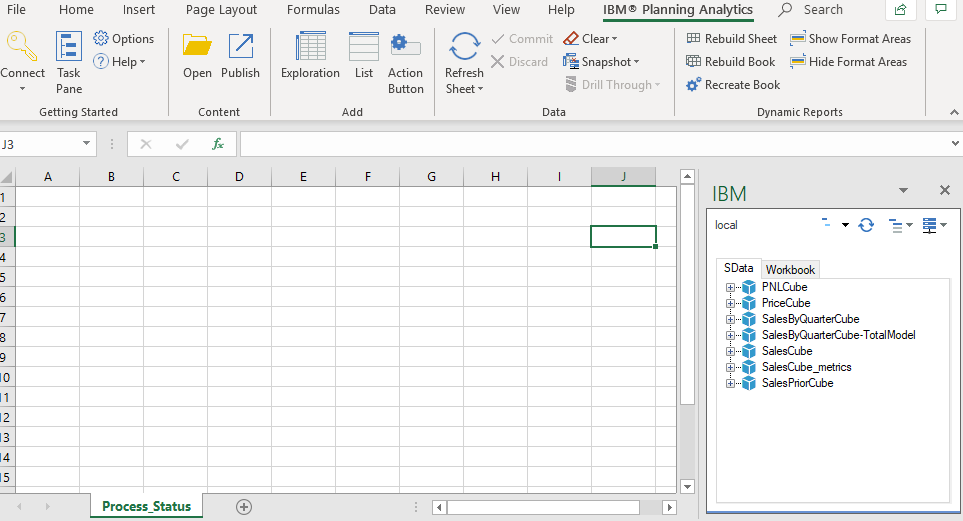 2. Click on the middle icon as shown below and click on Show process. This will help show all process (to which respective user has access to) in Task Pane.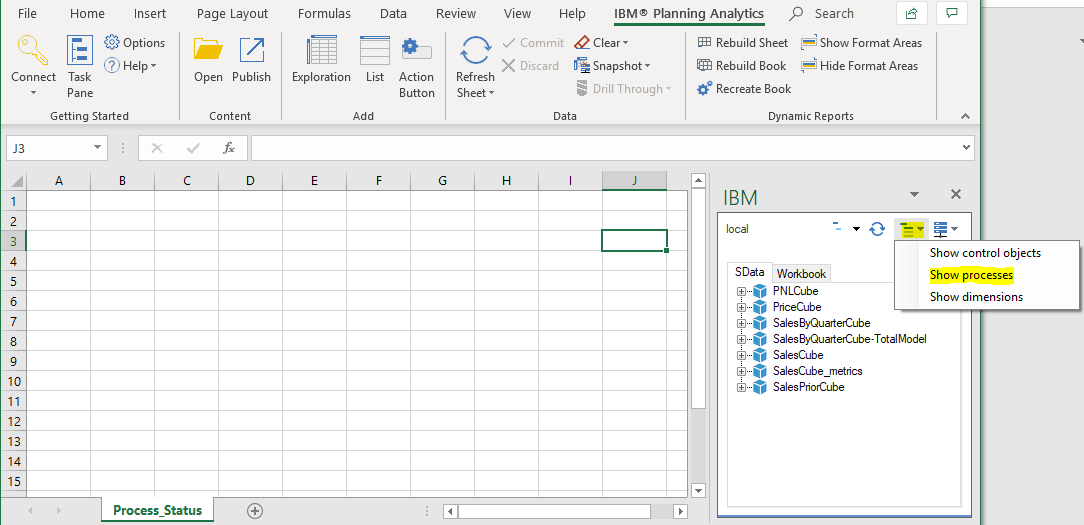 3. You will now be able to see Process.
4. To check/ trace status of the process (when triggered via Planning analytics for excel) right-Click on Processes and click Active processes.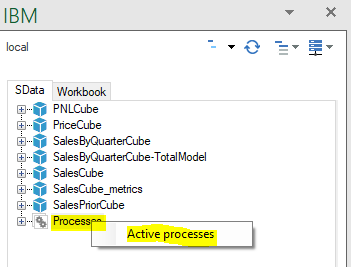 5. A new box will pop-up as shown below.

6. You can now run process from Task pane and check if you can track status in new box popped up in step 5.

7. You can now see the status of process in this box, below is a screen print that shows the for-process cub.price.load.data, process completed 4 tasks out of 5 tasks.

8. Below screen prints tells us if the status of TI process, they are Working , Completed and Process completed with Errors.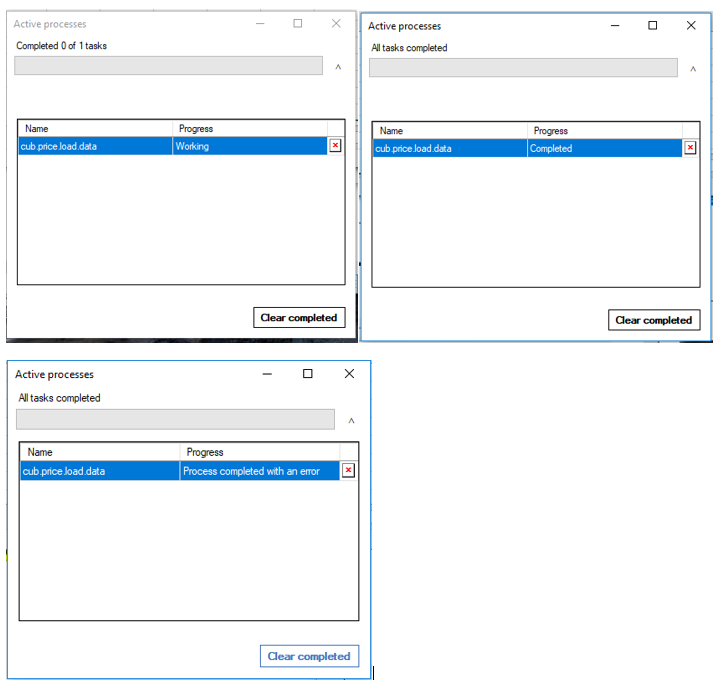 Once done, your should be able to to trace TI status in Planning Analytics for Excel. Happy Transitioning.
As I pen down my last Blog for 2019, wishing you and your dear ones a prosperous and healthy 2020.
Until next time....keep planning & executing.