Bhagya CV
October 12, 2018
Business trip to Australia…
the prospect itself is enough to make a dead man stand up and dance. More so as Swetha, Sasi & I were travelling to be in 2 of the worlds "best cities to live in. We visited Perth & Sydney; No..no 3 cities in fact, we transited via Melbourne airport. I know what you thinking, but it does count as we got to "check-in" Facebook... Haha, see SMART!!
Before I start, very important to note the itinerary we were on as it boosted our flaunt status back in India! Why ?? Well it had so many check points and an envious schedule which had us touching 4 countries & 6 cities in 17 days.
We flew from Bangalore -> Singapore -> Perth -> Sydney -> Melbourne -> Colombo -> Bangalore.
So here's how it went…
Day 1 Travelling
We were flying from Bangalore to Perth via Singapore with a stopover of 9 hours between our connecting flights. Initially had decided to go for a Singapore trip which is provided by Changi airport facilities and services; we weren't lucky enough to get that tour…so typical. We ended up roaming inside the airport which was way more fun than going out I believe...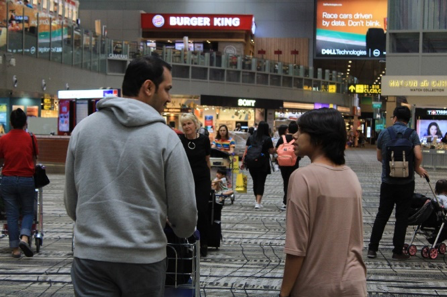 Some Intense Discussions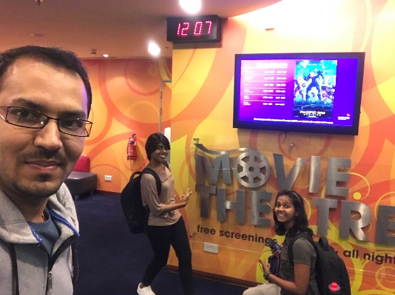 Movie Theatre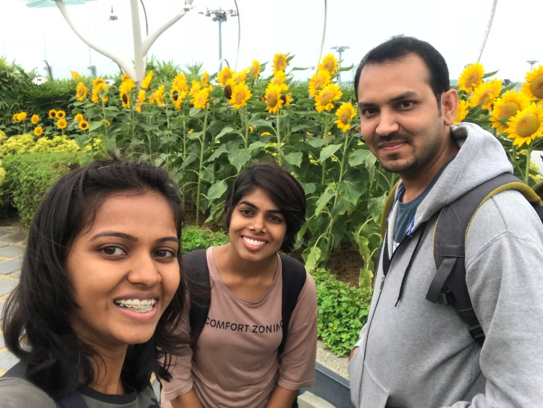 The Sunflowers and US
It's said you can master anything that you practice and basically keep at it. Well at the end of our "airport trip" we were qualified enough to apply for Airport Information Desk job. Haha!! Jokes apart, Singapore airport had definitely lived-up to our expectations as the world's number 1.
After all the drama and action (meant Movies) and good 9 hours, we boarded flight to Perth.
Day 2 at Perth, Australia
Had a late start to the day as we landed way early in the morning at 1AM (not sure why it's called that, was rather very late in the night). We quickly headed to the nearest McDonalds to have our breakfast; why the choice? well we wanted to play safe with food. Last thing you want to do is experiment and call-in sick day 1. Sasi had a heart attack (almost) as there were no Veggie Burgers on the menu…Poor Sasi…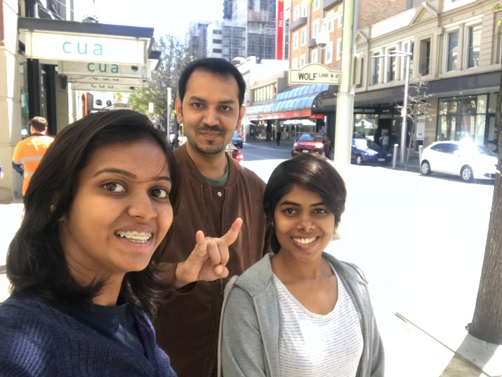 Morning Selfie
First things first, made sure we understand the way to Western power office (Client location) …didn't want no dramas on Monday. It was then the time to explore…Perth here we come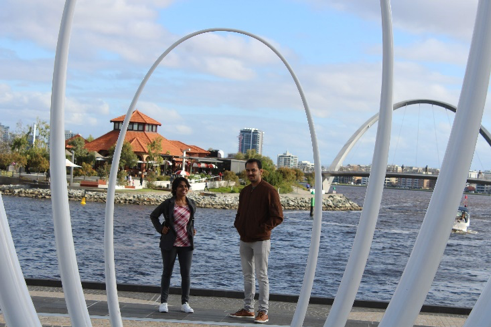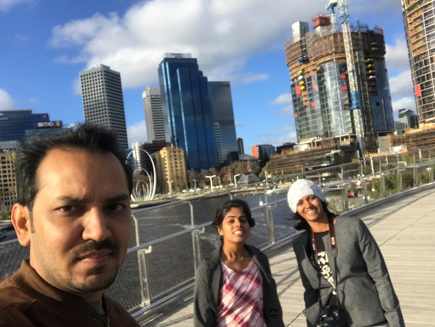 At Elizabeth Quay
Day 3 With Client
It's Mon-Yay, work day. Usually associated with blues, this Monday came in unusually bundled with pleasant surprises as we got ready to meet our clients; Not in a typical scrum but face to face.
Surprise no.1, Siang Lee (Client) had come to pick us up from hotel. Ingrid, our beloved client who was already excited that we were flying to Perth ensured we were escorted. Really… touched.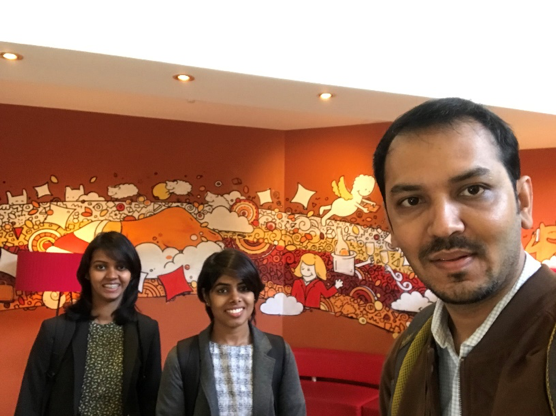 At the client site
Surprise no.2, Ingrid didn't expect Swetha to be so petite and neither did Swetha, who was equally shocked to see how tall Ingrid was. What we witnessed was a totally new style of embrace, I call it the "Squat Hug". Ingrid literally had to crouch to hug her sweetie, Swetha.
Surprise no.3, Dave, Ingrid's manager who was very sweet came all the way to food court just to show us the Place. Good people around make a good day worth it…
Day 4 Imparting Training
Day started with Training Clients on TM1. Just to put in record, this was one of the real reasons why we were travelling. Day was spent well on team building and interaction with the clients.
Had Internal meetings to ensure our Demo which was due on Friday was is inline. This was the other big reason, had to showcase and make client understand the power of Planning Analytics Workspace (PAW), which by the way is TM1 reimagined (newer version of the software).
Day 5 Trainings Continued with a bit of fun
This was a mixed day full of work and fun. Post Advance TM1 training for the clients we went out for lunch to hay street and witnessed the London Court Clock.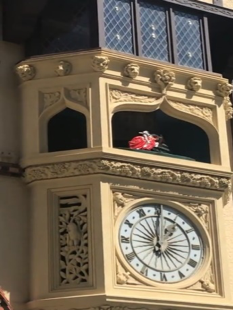 London Court Clock
Evening was to be at the Cottesloe Beach to catch the Sunset. As always, Siang was too kind and drove us to the beach. It was Stunning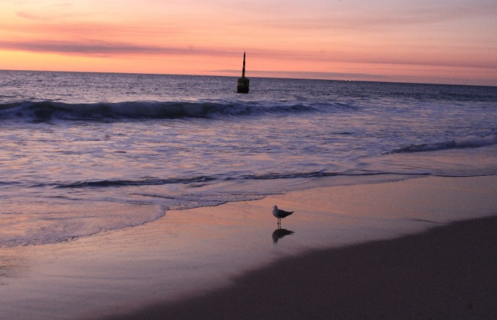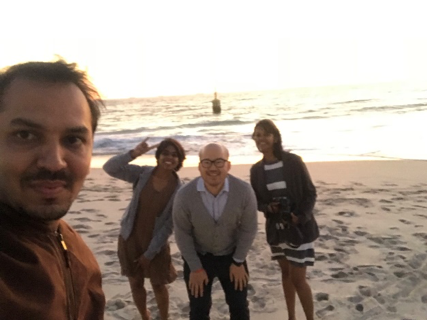 Sunset
Siang then took us around the City; we drove to Varsity, Kings park (where we saw the amazing view of Perth City), Crown (a great place to hang out) and wrapped up the tour at Optus Stadium. Unreal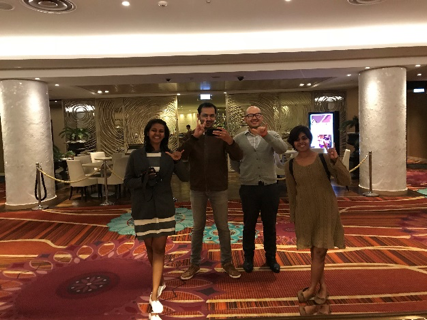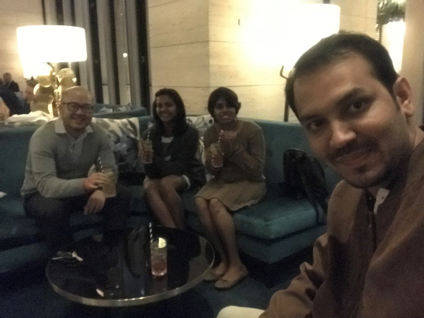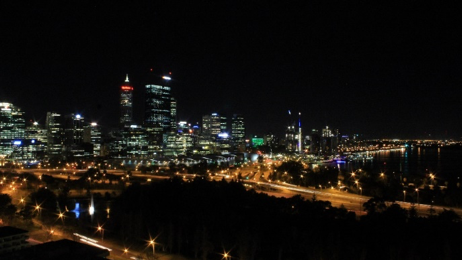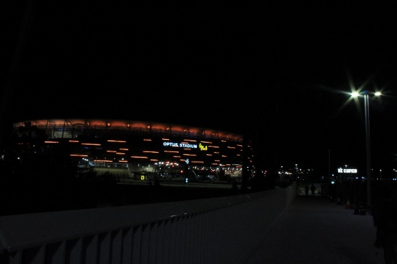 Fun in the city
Day 6 Knowledge Sharing
We had a good session with clients. It's all about knowledge sharing.
One day to go for PAW demo; Swetha and Sasi worked hard on the presentation. Nick (our Octane Australia colleague) helped us build customer scenarios using PAW. After all it's about presenting things in perspective.
Boss (Amendra) checked-in at Perth to boost our energy, to kill the Demo; felt like landing on an oasis in a desert after days of search. Hahaha!!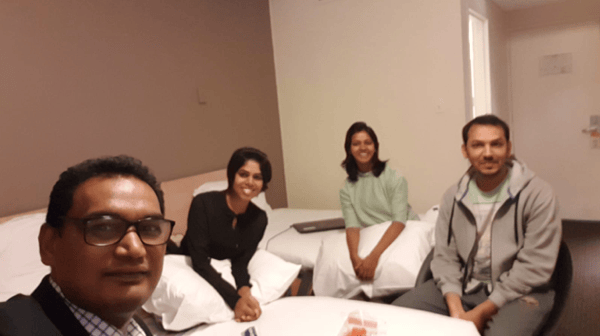 The Customary Selfie
Day 7 Demo Day
The big day was here, everyone suited-up, prepared for the War. We had 25+ people in room attending the session and …. we nailed it!!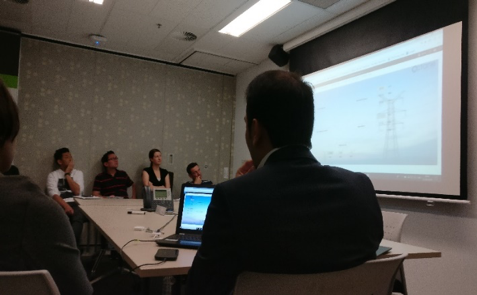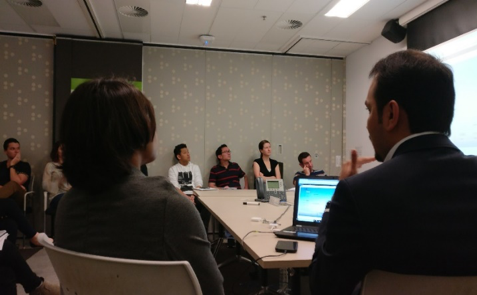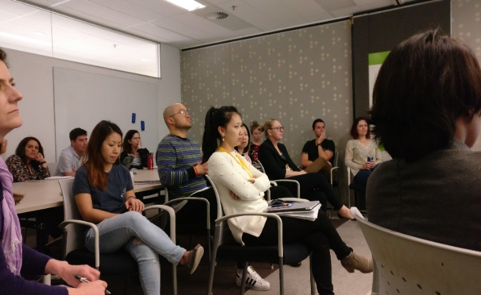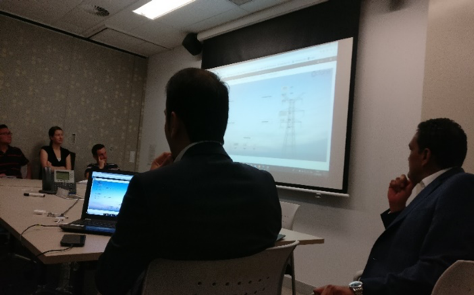 Work Work
We went to a Chinses restaurant (Yum cha) to celebrate our association and success. Good food and good people, some fun talk and some business. All in all, good afternoon indeed.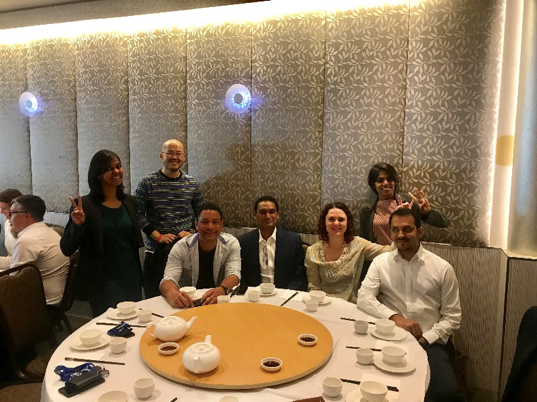 After bidding goodbye to the Western Power Staff. We headed to play mini golf in Holey Moley golf Club. Amazing game, lucky for few (That's me)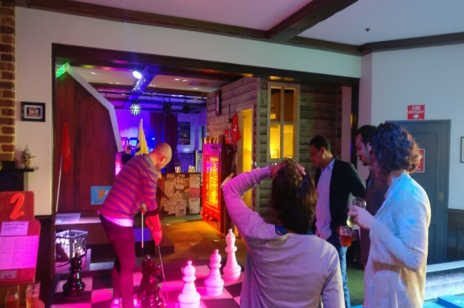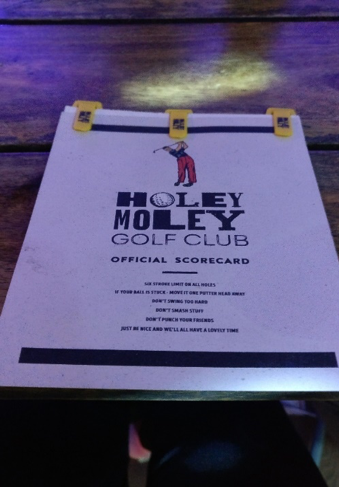 Day 8 Goodbye Perth
Such warm people and amazing place to be. Will miss and remember Perth forever. Sydney…HERE WE COME
Hope you would have enjoyed reading this blog as much as I had experiencing this first hand
You may also like reading:
" What is IBM Planning Analytics Local"
"IBM TM1 10.2 vs IBM Planning Analytics"
"All you need to know about Planning Analytics 2.0.5"
"Little known TM1 Feature - Ad hoc Consolidations"
"IBM PA Workspace Installation & Benefits for Windows 2016"
"TI Optimisation – An Epilogue"
To Subscribe, visit http://blog.octanesolutions.com.au
For more Information: To check on your existing Planning Analytics (TM1) entitlements and understand "how to", reach out to us at info@octanesolutions.com.au
Octane Software Solutions is an IBM Registered Business Partner specialising in Corporate Performance Management and Business Intelligence. We provide our clients advice on best practices and help scale up applications to optimise their return on investment. Our key services include Consulting, Delivery, Support and Training.
Octane has its head office in Sydney, Australia as well as offices in Canberra, Bangalore, Gurgaon, Mumbai, and Hyderabad.
To know more about us visit, OctaneSoftwareSolutions.