Yesterday I was fortunate to attend an IBM partner day based on IBM Cloud Private for Data or ICPD and thought to write this blog for you who might not know what the platform is or does.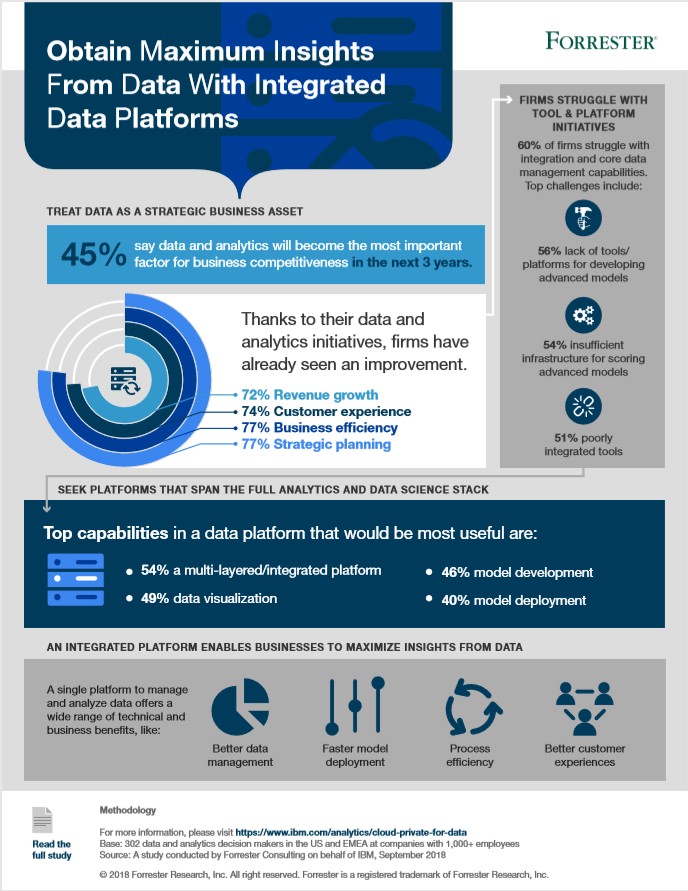 This platform balances the individual data needs of your business by providing an integrated self-service, agile, enterprise-ready platform to significantly improve the governance around the collection, organisation, dissemination and analysis of your data but this isn't the best part. ICPD utilises modern microservices applications to enhance your data assets and analysis with machine learning (ML) and artificial intelligence (AI).
Built on the foundation of IBM Cloud Private, ICPD is an integrated end-to-end platform designed to help make data more accessible and trusted across your organisation. Further, the platform facilitates the inventory and cataloguing of data sources, the platform then provides further access to many analytical tools to gain insights from your data then easily share, request and approve access, otherwise governing this across the enterprise.
With this level of governance, transparency and armed with insights from data the platform then facilitates the fast development, training and deployment of ML and AI models. Personally having worked through these models yesterday and well into the night I was blown away with the capabilities of the ICPD platform.
The result of the aforementioned and what I think everyone should pay attention to is that this is a single platform to achieve what many enterprises set out to do. That is to provide high quality; trusted data that can be more easily prepared, collated, secure, analysed and disseminated all in a single integrated platform.
But how can this all be managed you ask? Well it can be managed internally or by a third party. It can be hosted on-premise or externally on the cloud with many options to customise the experience and the requirements you have to fulfill your unique needs and security requirements.
I can only say so much... but I'm simply amazed, to say the least. Click here for more information