Before you read further, please note, this blog details secure Gateway connection used for Planning Analytics deployed "on-cloud" Software as a Service (SaaS) offering.
This blog details steps on how to renew secure gateway Token, either before or after the Token has expired.
What is IBM Secure Gateway:
IBM Secure Gateway for IBM Cloud service provides a quick, easy and secure solution for establishing link between Planning Analytics on cloud and a data source; Typically, an RDBMS source for example IBM DB2, Oracle database, SQL server, Teradata etc. Data source/s can reside either "on-premise" or "on-cloud".
Secure and Persistent Connection:
By deploying this light-weight and natively installed Secure Gateway Client, a secure, persistent connection can be established between your environment and cloud. This allows your Planning Analytics modules to interact seamlessly and securely with on-premises data sources.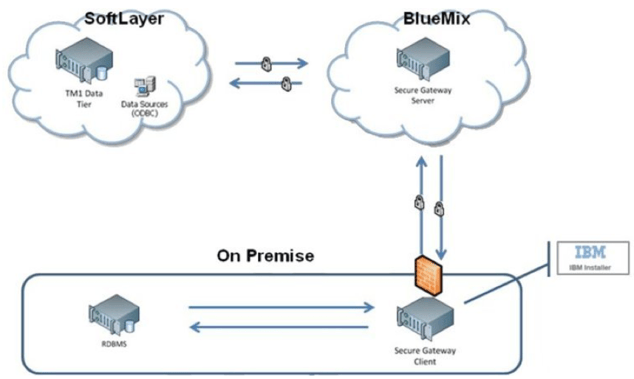 How to Create IBM Secure Gateway:
Click on Create-Secure-Gateway and follow steps to create connection.
Secure Gateway Token Expiry:
If the Token has expired, Planning Analytics Models on cloud cannot connect to source systems.
How to Renew Token:
Follow below steps to renew secure gateway token.
Navigate to the Secure Gateway

Click on the Secure Gateway connection for which the token has expired.

Go to Details as shown below and enter number 365 (max limit) beside Expiration days. Here 365 or a year is the maximum time after which the token will expire again. Once done click update.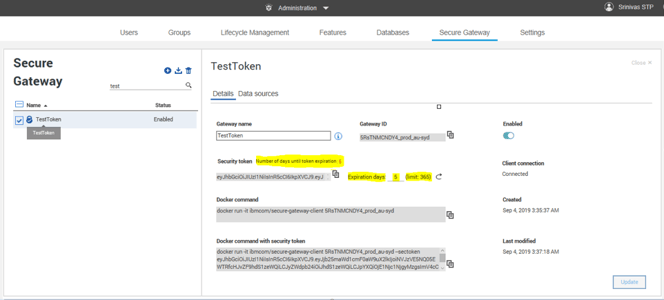 This should reactivate your token, TIs should now interact with source system.
You may also like reading " Predictive & Prescriptive-Analytics " , " Business-intelligence vs Business-Analytics " ," What is IBM Planning Analytics Local " , "IBM TM1 10.2 vs IBM Planning Analytics", "Little known TM1 Feature - Ad hoc Consolidations", "IBM PA Workspace Installation & Benefits for Windows 2016"